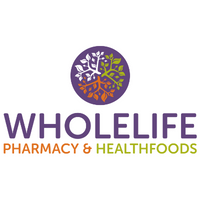 WholeLife Pharmacy & Healthfoods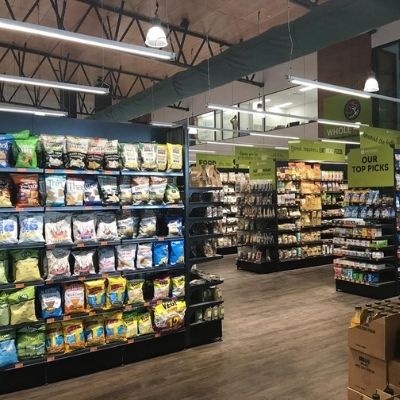 Store Hours
| | |
| --- | --- |
| Mon | Closed |
| Tue | 09:00am - 5:30pm |
| Wed | 09:00am - 5:30pm |
| Thu | 09:00am - 7:00pm |
| Fri | 09:00am - 7:00pm |
| Sat | 09:00am - 5:00pm |
| Sun | 10:00am - 4:00pm |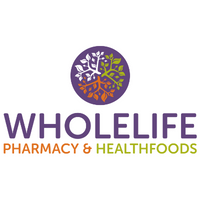 WholeLife Pharmacy & Healthfoods

WholeLife Pharmacy live by the mantra; Get Well, Stay Well, Live Well, Be Well
WholeLife Pharmacy and Healthfoods is a pharmacy evolution combining traditional pharmacy with health, wellbeing and lifestyle products to provide you with a single destination shopping experience.
They combine the products and services that you rely on from your local pharmacy alongside Australia's widest and most affordable range of organic and natural products across health foods, nutrition, skincare, sustainability, and more.
They offer vegan, gluten-free, lactose-free, organic and much more across over 70 different health food categories. Their team of fully trained, professional staff will be there to help, enabling you and your family to live a healthy lifestyle.
THE TEAM AT WHOLELIFE PHARMACY & HEALTHFOODS PRAHRAN
Pharmacist(s): Niki Sing
Pharmacist/Reki/Transpersonal Conscellor: Sunita Pamamull
Plus Wholife Pharmacy & Healthfoods will match competitors prices on scripts!
Services at the Prahran location include:
HAY FEVER RELIEF
To make sure you are on top of your allergies this season, Wholelife have a huge selection of antihistamines, eyedrops, nasal sprays and more to relieve symptoms.
WEBSTER PACK, DOSETTE BOX MEDICATION
Managing your medications is easy with Webster Pack, also known as a dosette box. This dose administration aid contains individually sealed compartments to help you remember when to take the right medication at the right time.
NDSS ACCESS POINT FOR DIABETES
Get diabetes products at subsidised prices, as Wholelife is a registered access point of the NDSS, or National Diabetes Services Scheme. NDSS is a government initiative administered with help of Diabetes Australia, and it's designed to help those with diabetes.
SCRIPT HOLDING
Let Wholelife store your prescriptions in a secure area in the pharmacy so all your prescriptions are in a single location. This service is free.
WOUND CARE MANAGEMENT
Get help selecting the proper wound care products and dressings from Wholelife's extensive selection. Professional pharmacists are on hand to help with assessment and management of your wounds, at no charge to you.
BLOOD PRESSURE TESTING
Free blood pressure testing is available, which includes a measurement of blood pressure and pulse. Check in regularly for your own peace of mind, and have the pharmacy provide a report for your GP.
EAR PIERCING
Ear lobe piercing is regularly available at Wholelife, providing safe and professional results. Call ahead to confirm availability.
HOME MEDICINE REVIEW
Receive a comprehensive clinical review of your medications by an accredited pharmacist. Known as a Home Medicines Review, or HMR, Wholelife offers this service free of charge by accredited pharmacists on referral from your GP.
For services and products that enhance your health and beauty, visit Wholelife at Pran Central today.